TAATAS, a pioneering force in the liquor industry, has consistently aimed to fulfill the diverse demands of both local and international consumers. With visionary leadership, innovative concepts, and collaborative teamwork, we have successfully expanded our horizons into the international market through exports. Our journey is defined by a relentless pursuit of excellence and the unwavering commitment to preserving tradition while embracing modernity.
We are proud to be recognized as one of the leading Palmyrah Toddy manufacturers, distributors, and exporters in Sri Lanka, and we remain dedicated to reaching unprecedented heights in the global liquor industry. In conclusion, Jac Millar Palmyrah Toddy by TAATAS is not merely a drink; it is a symbol of tradition, quality, and sustainability. With each bottle, we invite you to savor the rich history and organic essence of the Palmyrah tree, culminating in a truly exceptional Palmyrah Toddy experience.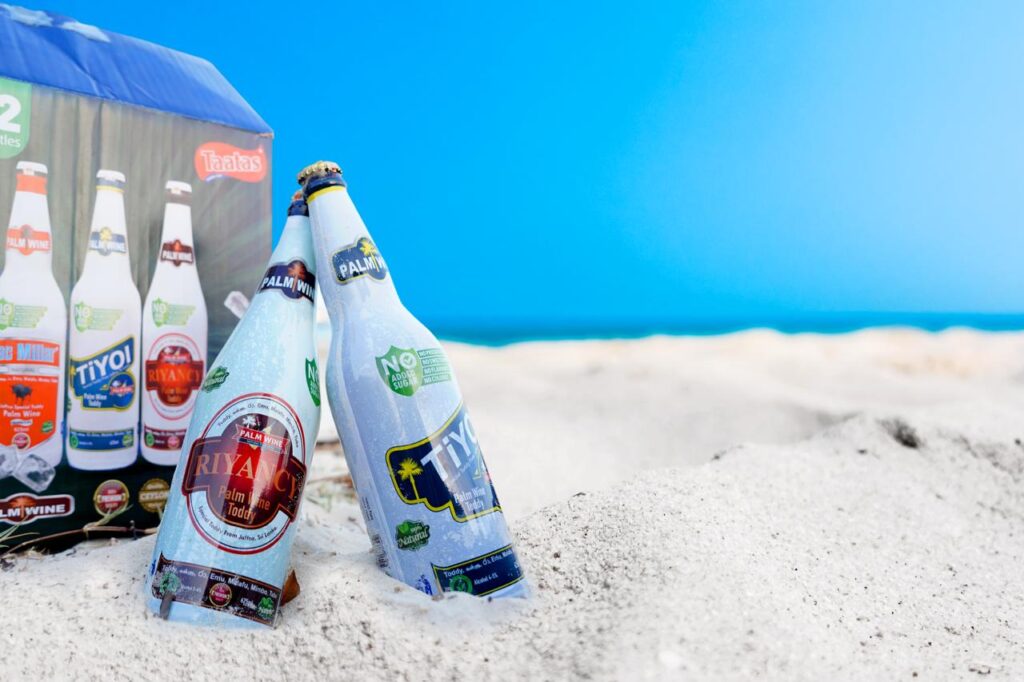 With an extensively rich history of over 2800 years, locals in Asian countries have been consuming the delicious Palmyrah Toddy reverently. What was once known as the finest spirit in the vicinity is being taken to the next level by the team at TAATAS, whose aim was to transform the wondrous Palm Spirit into remarkable Palmyrah Toddy with astounding quality and world-class taste.

TAATAS has been actively engaged in manufacturing and distributing Premium Quality Natural and Organic Palmyrah Toddy in Sri Lanka as well as distributing them successfully to countries all around the world in accordance with International Export Standards and with appropriate certifications required for global exportation.
Ever since Palmyrah Toddy was introduced to the society by the farmers, it has been modernized and established as a factory-based product by TAATAS Organization who effectively filter and distribute the fine Palmyrah Toddy in a completely organic way which is beneficial to the society.

TAATAS is proud to be called the predominant organization which has revolutionized the utilization and modernization of Palmyrah Toddy as the superior liquor drink in Sri Lanka. TAATAS has obtained Palmyrah Toddy from the locality and has elevated it so that it is now receiving international recognition as the best drink not only among the Palmyrah Toddy category but also within the International liquor category.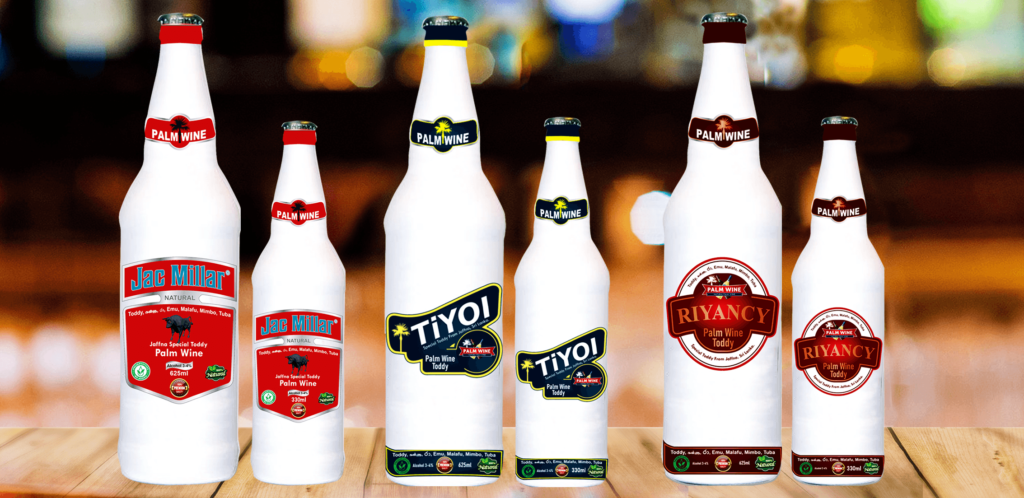 TAATAS follows the organic way in manufacturing Palmyrah Toddy. The cultivation of Palmyrah trees is performed in a completely natural way. Since we do not add fertilizers or even water the trees manually, we can confidently say that our Palmyrah Toddy is a 100% organic and natural liquor drink. Moreover, TAATAS does not add preservatives or artificial coloring; everything is completely organic.

TAATAS is one of the leading Palmyrah Toddy manufacturer, distributor and exporters in Sri Lanka, and our aim is always to fulfill the demand of local and foreign citizens of all classes by delivering world-class liquor drink that is our unique Palmyrah Toddy. With strong leadership, innovative ideas, and collaborative strength, the team at TAATAS has effectively expanded the horizon to prospects in the International market through exports, and will continue to reach impossible heights.